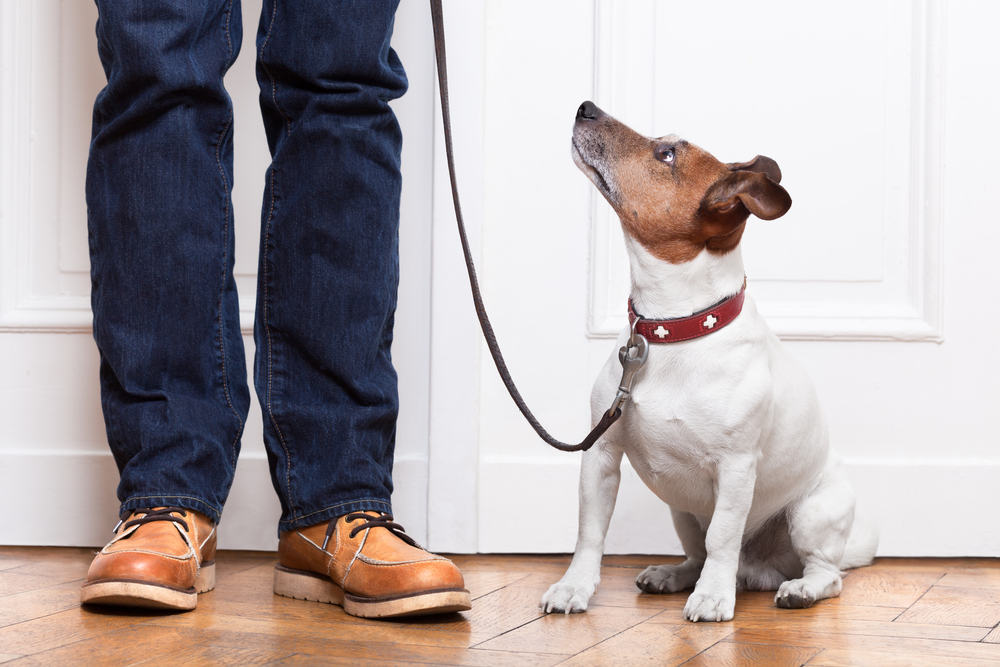 6. Work on His Training
Leash manners and obedience are big factors in your relationship with your dog. Yes, they are our companions and best friends, but there needs to be some rules in place and a baseline level of training in order to keep him safe and comfortable. Leash training is one of the most important manners your dog can learn. Usually, when on a leash, you are outside with him or in an unfamiliar area. To keep him safe from roaming into the street or chasing a bunny into the woods, having appropriate training is key. Every time you go on a walk with him, you can work on leash skills. Whether it's asking him to sit at a cross stop or telling him to heel when he sees another dog approaching, he is becoming more knowledgeable about what you want from him. Remember, you are a team with the goal of enjoying each others company and staying safe.
7. Get Some Fresh Winter Air
Even though it's a bit chilly this time of year, it's still good to go outside and get some fresh air. The dry, stuffy air inside can make you both feel confined and claustrophobic. If it's not too cold outside, getting some cool, natural air in your dog's lungs will allow him to feel refreshed and ready to take on the new day.
8. Because Your Dog Enjoys It
And why wouldn't you want to include something so simple, yet so enjoyable for him in his day? Our doggies don't ask for much, just some love, attention and yummy food. So giving him time in his day where he gets to just do what he loves, will ultimately lead to a very happy dog.